Billingshurst & District Lions Club (Nov 2023)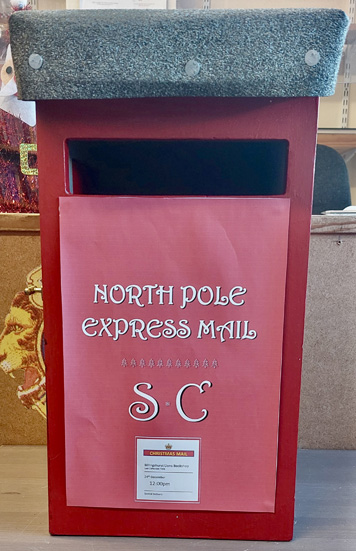 Look Out For Santa
Christmas comes but once a year,
time for Billingshurst Lions to bring yule-tide cheer;
time for Santa to dust off his hat and cloak
and practice 'Yo Ho Ho's' for the local folk.
Once Santa had a cumbersome sleigh,
but sadly it collapsed and had had its day.
Now, for the modern era, in it's stead,
Santa has a magnificent "Flying Bedstead".
Every year it journeys from afar
sitting proudly on the roof of a car;
able to navigate down narrow lanes
with its twinkling lights and seasonal refrains,
maintaining the Lion's much cherished tradition,
but, with music of a more popular rendition.
As Santa arrives in different places,
just look at the wonder on children's faces.
Mums and Dads appear with fond nostalgia
seeing their kids enjoying a former childhood pleasure.
As for Billingshurst Lions, it makes their day
to hear so many people say,
"Christmas doesn't begin -
- till the Lions Santa's been down our way!"
From Friday 1st December till Saturday 16th December, Santa will again be visiting:-
Billingshurst, Slinfold, Loxwood, Barns Green, Wisborough Green and Rudgwick
For Dates, Routes, How to "Track Santa" and Donate for Charitable Causes, please
check the website <billingshurstlions.org> , Facebook, or Scan the QR Code.
And - Don't forget -
Post your letter to Santa at the Lions Bookshop in Jengers Mead
Where you can buy:-
Lion Christmas Cards in aid of Brain Tumour Research and

Gift Vouchers for family and friends - you choose the amount
A Big 'Thank You' from the Lions for all your generous support
Merry Christmas everyone and a Happy New Year
Follow Billingshurst & District Lions on Facebook and Website billingshurstlions.org.uk